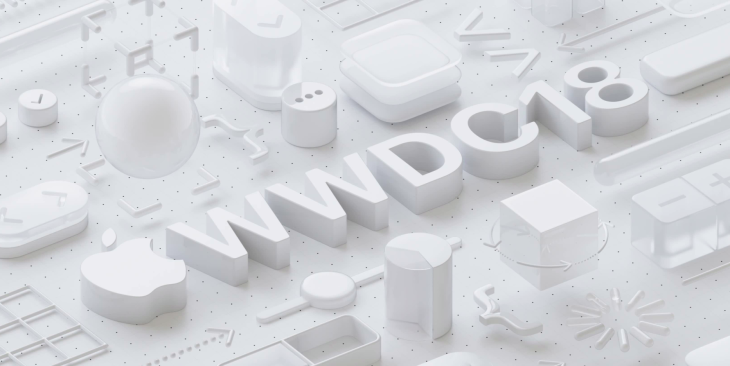 So those who pay attention already knew this well in advance; today was the keynote address for WWDC18. For those not in the know, WWDC is the WorldWide Developer's Conference, a hodown put up by Apple each year to entice developers with new software, features, etc. for iOS, MacOS, etc.
Where the other keynotes typically focus on new products, WWDC is almost universally reserved instead for new software, new features, and sort of how you can get a rough idea of where Apple's collective head is looking in terms of the future of their various products.
This year was no exception. I watched, I enjoyed, and here is my response to the various highlights that struck a chord for me.
Siri is getting smarter
Apple's acquision of the Workflow sysem, or rather the reasoning behind it, was shown today as Siri, along with a host of other new hat tricks, can now have commands set by the user and mapped not only to one command, but to an entire set of commands. This is a huge step forward for Apple's little AI in terms of usefulness.
Despite being somewhat of the original frontrunner in terms of personal assistants (Siri if I remember correctly beat Cortana, Alexa, and Google to the market), she has somewhat languished ever since. This was made painfully clear recently to me as I've installed a CarPlay enabled stereo in my car, which relies heavily upon her, and you'll never be made so acutely aware of her limitations as when you use her in the car.
Commands must still be phrased very carefully. Where Alexa excels at interpreting more "natural" speech, Siri needs her hand held a little bit. It's not a problem for me, really, but I can see where other people come from when they say she's the least intuitive. You get the distinct impression you're talking to a computer, something Alexa does a good job of at least on a "neat" level, making go away.
Still, custom commands = big step in the right direction. They also hinted that Siri will finally get some exposure to third party apps via their system called Shortcuts, which (at least sounds like) basically mapping Siri commands to app deep-linking. Remains to be seen if apps like Spotify will finally be usable via Siri. I hope so, I'm not switching to Apple Music just to get Siri-controlled music.
ARKit2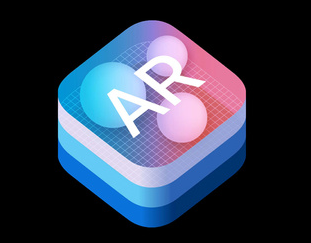 The big showpiece (at least for iOS) is the continued evolution of ARKit, Apple's augmented reality effort. It continues shaping up well, though to be honest most of what was introduced today was just more developers getting on board the ARKit train, including Lego, which is somehow turning Lego sets into videogames. Odd, but neat.
The only real change to speak of was that devices can now share environments, for multiplayer gaming. Again, very neat. Should make for some interesting games.
Reminds me, I still need to check out The Machines from the last AR keynote…
iOS 12 is largely a "fix" release
This is a good thing no matter how much everyone wants to say otherwise. They seem to be finally paying down some of the technical debt that's been lurking and slowing iOS' more recent releases, not even going into the topic of bugs and problems. This was known already though, but again, having it confirmed in their marketing is always a good thing.
Despite the focus on fixing things, there are of course a healthy set of new features too. A few more animoji, as well as Memoji, which is basically Nintendo Mii's combined with the X's 3D camera and facial recognition. Still, could be fun.
Dark Mode for MacOS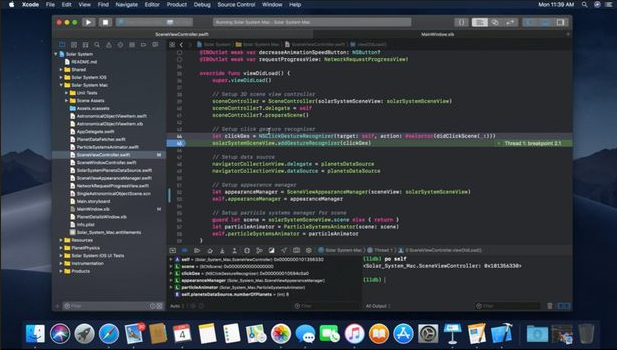 Probably my favorite single thing announced, a full dark mode for MacOS! This has been a feature request of MacOS/OSX since time immemorial, and it seems that Apple will be encouraging Apple developers to implement it in their own apps (though a shocking number of them have dark interfaces anyway. Adobe apps, Sublime Text, etc…).
Additionally, finally XCode will have a dark theme that extends beyond the code editor. Huzzah!